Radon Testing Services in Omaha, Lincoln, & Nearby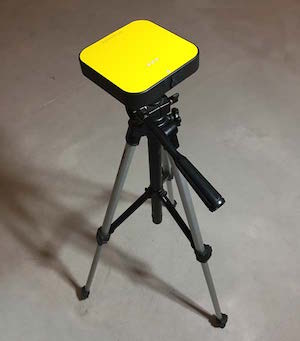 Our continuous radon monitor accurately measures radon levels for up to 5 days. The results help our specialists determine the best radon mitigation plan for your home.
Do you have cancer-causing home radon?
Radon is a radioactive, cancer-causing gas. Since it is invisible and odorless, it often goes undetected. But there is no reason to worry – Radon Defense Midwest provides reliable continuous monitoring that measures concentrations of radon inside your home over an extended period of time.
Our continuous radon monitoring system is the most accurate radon testing solution in the industry. It is capable of providing reliable results within 3 to 5 days and can be completed in just three steps.
To learn more, schedule a radon testing appointment and a free mitigation estimate today. We serve Nebraska, Missouri, and Iowa homeowners in Sioux City, Lincoln, Omaha, and areas nearby.
High-risk radon areas near you in Greater Omaha
While any property can have toxic levels of radon, some areas are more vulnerable than others. Places with high concentrations of uranium in the soil are at a higher risk, which means homes throughout Greater Omaha are vulnerable. Click below to see if you live near a high-risk radon zone.
What to expect during a radon test
Installing a radon monitor: During the first appointment, our specialist will set up a continuous radon monitoring system, which was designed to track concentrations of the cancer-causing gas for 3 to 5 days. During this setup, our specialist will determine the best location in the house, which is usually the lowest possible living space.
Collecting data: Our continuous radon monitoring system contains four passive diffusion chambers that work systematically with one another to deliver highly accurate results. With Bluetooth compatibility, the monitor delivers 3 to 5 days worth of reliable data to the System Design Specialist - this will help them determine the best way to fix a customer's home.
Results & mitigation: During your second appointment our specialist will provide you with a detailed radon report. Based on the amount of radon inside the home, we can determine the best course of action to lower the levels and improve the overall indoor air quality.
How do you lower high levels of home radon?
Depending on your home radon levels, our specialists can decide if further action is necessary. The Environmental Protection Agency classifies levels at 4.0 pCi/L or higher as unsafe. If your home has hazardous concentrations of radon, we will design and install a radon mitigation system for your house.
Schedule radon testing & a free mitigation estimate
Radon Defense Midwest also provides HUD multi-family radon testing and mitigation. HUD's multi-family radon policy requires that all radon testing and mitigation be performed by a certified radon professional.
Contact us to schedule a radon testing appointment today. We offer free radon mitigation quotes throughout Nebraska, Missouri, and Iowa, including Sioux City, Lincoln, Omaha, and the surrounding areas.
Looking for a price? Get a no cost, no obligation free estimate.